PRODUCT DESCRIPTION
Trapezes are a staple of the circus, a timeless piece of aerial equipment used for the last 2 centuries, but that doesn't mean we can't innovate!
Prodigy Aerial Trapezes are constructed using some of the most technologically advanced materials and techniques today.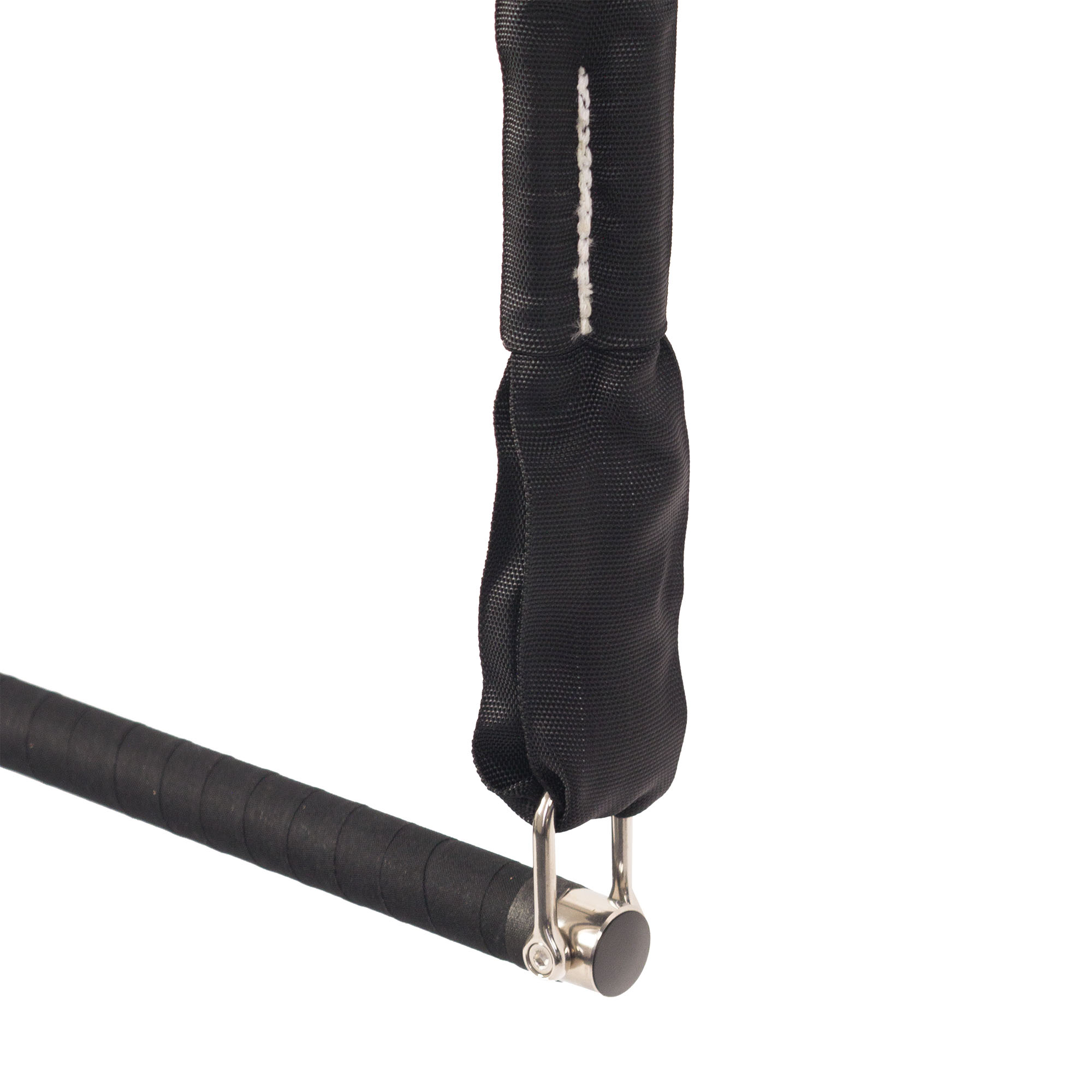 Prodigy Polysafe Trapezes
using the prodigy polysafe ropes and our own high precision forged shackles, this is an excellent entry point into the trapeze world.
The Prodigy PolySafe Ropes are fixed to the trapeze bar with high-grade stainless steel (SS316), Prodigy Hex-Lock D shackles. These can be inspected, removed and replaced, and feature on other Prodigy Aerial props such as the Prodigy Multi-point Aerial Hoop.
Prodigy Dyna-core Trapezes
An upgrade from the poly-safe, these trapezes use our dyneema ™ core ropes for incredible strength with a luxurious cotton cover.
This dyneema core gives incredible strength while remaining flexible and comfortable to use.
Prodigy Dyna-Classic Trapezes
A return to the more traditional rope-elbow trapeze, but with a modern high tensile strength dyneema core for unbeatable strength.
The Rope covered elbows provides a padding that trapeze performers will be familiar with, and allows for easy dressing with tape. All while not sacrificing strength and stability thanks to the dyneema core.