Aerial Hoops don't always need taping, Our multipoint shackle hoops are nice and grippy thanks to their excellent powder coating.
But when they do need taping, prodigy snake tape is the go-to for us.
We've worked hard on making this the best possible tape for most aerial hoop artists. grippy, easy to wrap, and not too sticky.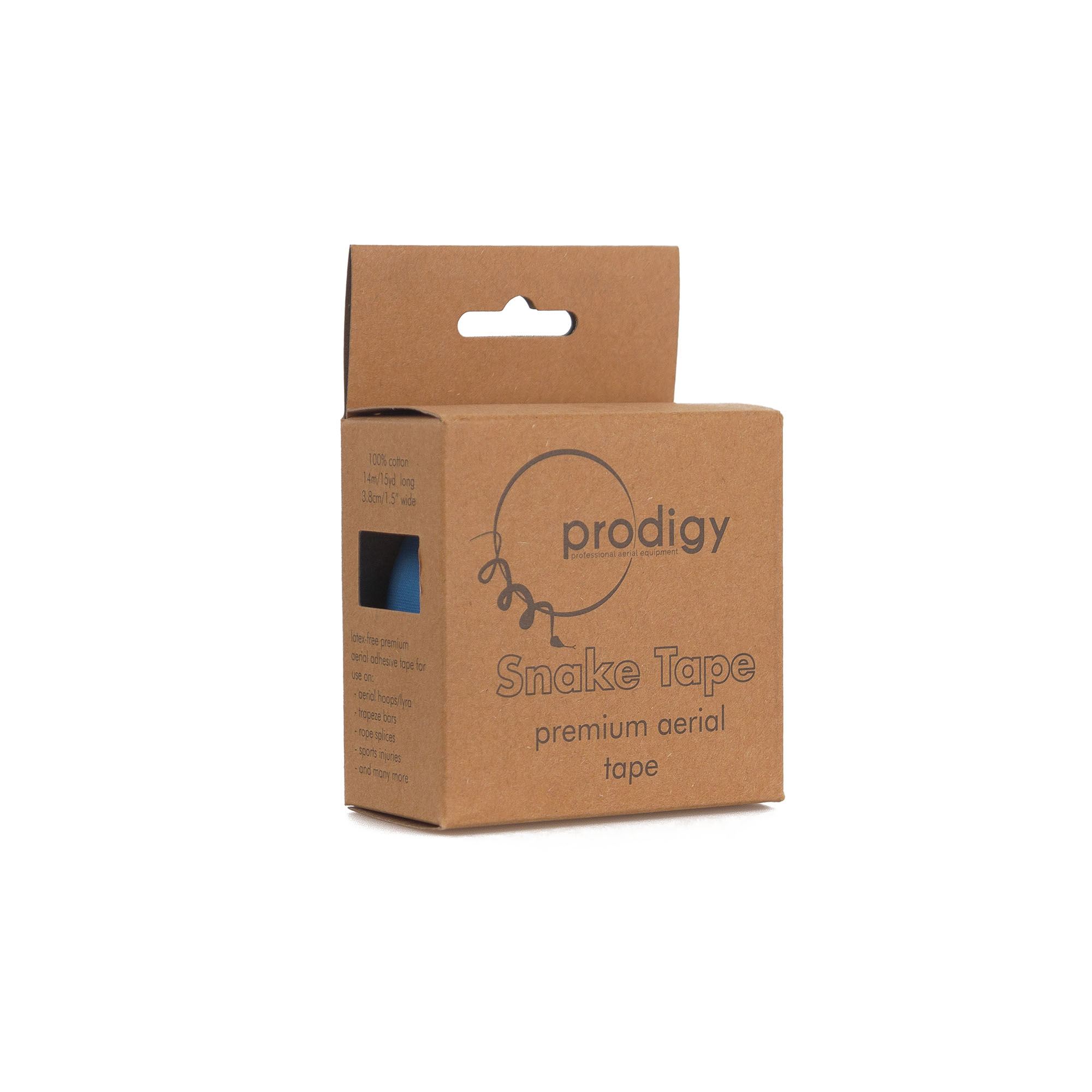 Our 100% cotton Snake Tape has been specially formulated for aerial hoops.
It comes on a 14m roll, meaning 1 roll should be enough for any size hoop – that means no more running out part way up your second side.
The adhesive used is latex-free, and has a reduced zinc oxide content so it gets much less gummy than other athletic tapes.
Taping your hoop
wrapping your hoop properly is an important part of making sure it's usable. snaking this tape up your hoop is easy as long as you follow the instructions here